Most of the time, we choose what we wear by our preferences. From style to the favorite colors that we like. Your choices say a lot about you, and even more so when it comes to your bra. Your preference with your bra color could reveal a lot about your personality, perhaps it's a shame that not many people get to see.
Nude
Most women choose the nude color thinking that it can be discreet and safe. It is infinitely practical just like you. You are always polished and well put-together, ready to face the work with your best foot forward. You tend to prefer the classic styles over trends. But that certainly doesn't extend to your life you are ready for anything and are happy to try new things and new places.   
Black
You know what you want, and you know how to get it, Compassionate but firm. A modern, savvy woman who is admired by others with your ambition and your chic style. A Little Black Dress personified, you have a timeless look that never goes out of fashion, and a matching attitude that you apply to all areas of your life.
White or Pastel Colors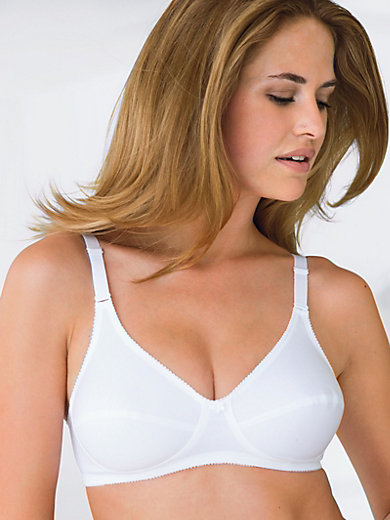 A light hearted and die-hard romantic traditional girl. Happy to wander through valleys and fields, or enjoy a bonfire in the beach. You know that simple things make you happy. A simple smile from a friend, a hug from your mom and a kiss from the one you love is all that you want. Loveable and trusting person in nature means that making friends is very much easy for you.  
Jewel Tones
You are passionate and magnetic, femme fatale and strong opinionated woman. Others may not be able to resist your unique charms. You love the finer things in life - an excellent glass of fine wine and a well-cooked steak in a fine dinning and parties. You can be stubborn when you know you're right but are gracious in defeat. 
Bright Colors
You're fun loving, cheerful and enthusiastic. A girl-next-door with a wicked sense of humour, you live from one moment to the next, always looking for your next adventure. Spontaneous is your middle name – whether it's jetting off to the beach for a barbecue or dropping everything to meet a friend for lunch at a moment's notice, you go where the wind takes you and others are more than happy to tag along for the ride. You'll never say never, and your positivity is infectious – no wonder you have so many friends!
 Next, Learn more about things you know about Lipstick - 19 Lipstick Hacks Every Woman Needs to Know. You may also be interested in - 12 Tricks to Revolutionize your Make up Routine