Whoever said 'Patience is a virtue' knew what he was talking about. Learn the importance of patience and how keeping it can affect and transform your relationships for the better.
Mature dating relationships are all about love and understanding the other person's needs and likes. There is no joy in ending a relation by fighting and painful separation. No one benefits from that. Everyone has an innate desire to be loved and felt special whether it is a guy or a girl. There are some tips which you should keep in mind while pursuing a dating relationship in order to ensure that it does not end on a bitter note. There are a lot of examples of relationships ending on a bad note because the couple just did not know what was to be done.


First and foremost, you should understand the fact that every mature dating relationship needs a lot of patience. There is no one perfect in this world. Everyone has their own set of flaws but that is what makes them special and different from everyone else. Rather than creating a big fuss about every single annoying detail, it is better to give the person some time and make him/her understand the follies.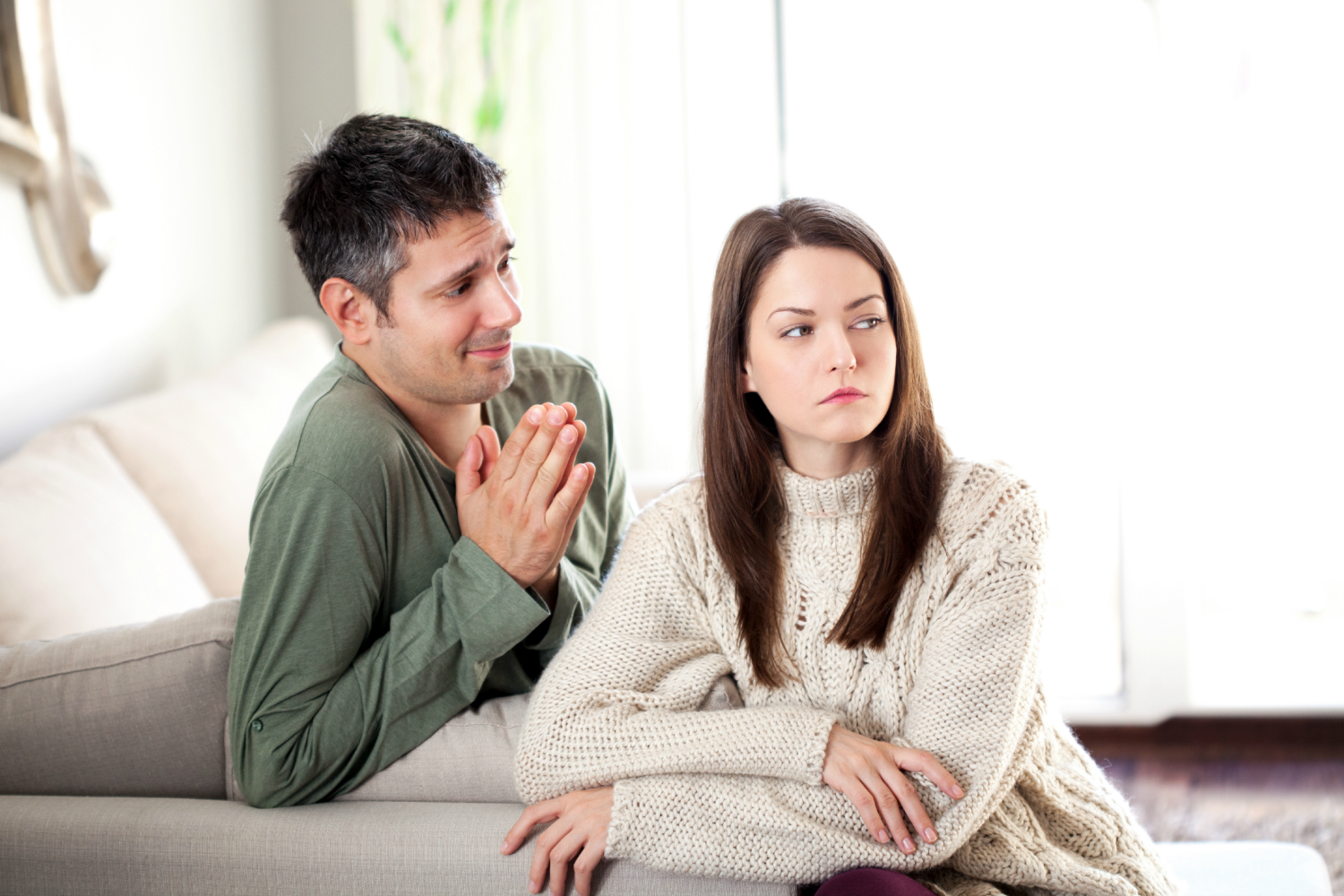 It understandably takes a lot out of you to forgive every single mistake and annoying attribute but every good thing in life comes with a price. There are a million little things which could result in differences for the two of you. For instance, if there is a wide age gap of more than 5 years, then both the partners might find it difficult to understand each other. The importance lies not in being perfectly compatible but being able to understand each other's needs.


Persons dealing with impatient people in their lives on a daily basis must have wondered at least at some point of time – why is he/she so impatient? Rather than those who face such a situation, it is the people who lack patience that should be asking this question to themselves… why am I so impatient? Most of us feel like our patience is being tested when we do not get what we want, when we have to wait to get what we want. Our patience is put to test the most, and most significantly too, under such circumstances. 
However, keeping patience in our daily tasks and pursuits, and in relationships are two different things. Relationships call more for endurance rather than patience. Patience in relationships means being patient and forgiving about the other person's follies, mistakes and short-comings. Patience is required to deal with your differences and your seeming incompatibilities. We find ourselves losing our patience when we expect a certain level of understanding, intellect, intelligence, maturity from different people we deal with and we do not see it.
Patience has its limits. Take it too far, and it's cowardice. – George Jackson
The next time you lose your patience over someone, just take a moment to stop and think – is losing my patience right now and fighting with the person in front of me worth the fight? Is it worth the hurt and pain that we are both going to inflict upon each other in the process? Have I tried hard enough and am I really at the end of my patience? Most of the time, we let our lack of patience get the better of us, and in the process lose a person who was much more dear to us than the issue over which we lost our patience. Hurts like hell, believe me.


However, if the answer to most of the above questions is 'yes', then it won't be undue of you to blow the lid off. Many people regard a display of frustration or anger as a weakness and a vice. But tell me – if you cannot even voice your frustration and vent it in your own home, where then is the outlet for your feelings? Your frustration, anger, pain, hurt are all as much a part of you as your romantic side, your kindness, your sense of humor and your compassion. Do not be ashamed of it. Do not shy away from admitting it either. But don't let it go out of hand. Patience is a virtue, yes. But if the person in question does not show any sign of acknowledging it, it is time to walk away; and without bearing the guilt. You cannot be the only one trying to make things work.


People need to be mature enough to understand that age is not a criteria for forming a mature dating relationship, understanding is. Patience helps in making a lot of difference in this regard. Be patient enough to understand what the other person wants rather than harping on your own needs. If done imperfectly, this results in a lot of anger which has been the bane for many a mature dating relationship. People who might be perfectly compatible for each other often lose out on finding true love in each other if they are unable to comprehend what the other person wants.


The best way to get out of this precarious situation is to discuss your problems with a lot of patience. There are a lot of people who are unable to express their true feelings because of myriad reasons. Take time to understand each other and the world will suddenly be a better place to be in.


Where anger and selfishness breed a hostile environment, patience gives way to love and peace. Patience is the water that puts fires out and when it is coupled with kindness a wonderful arena is set for true, lasting love to spring forth. It is in forgiveness and gentleness that you will find true rest for your souls in your relationship. Mature dating takes sacrifice, time and dedication but it is well worth it because it creates true fulfillment.
… in Romantic Relationships
Patience is the best remedy for every trouble. – Titus Maccius Plautus
Lack of patience in romantic relationship deals mainly with being at ease with each others 'seeming' faults and shortcomings. I say 'seeming' because many a time the traits of your lover's personality that are beginning to itch and scratch are in fact, those you were perfectly okay with until a while ago. This happens when we take people for granted and expect them to change to suit our needs. This is not a totally unreasonable expectation given two things – one that you are willing to do the same for the other person, and two that the trait in question affects you as a couple.


If your boyfriend does not keep his music CDs and DVDs organized, that should not create a problem (unless he comes in and messes your room!). If your girlfriend cannot help impulse shopping, that does not mean you should taunt her about it all the time (unless you pay all her bills!). If you communicate yourself and your needs and expectations from the relationship clearly with your lover, and if you both agree to change and make things work, there won't be a situation where your patience will be put to test in the first place. Why don't you give it a try?
Source: 
https://haastruprow.wordpress.com



Next: Read how to get natural lift without a Bra

Disclaimer: The views expressed in this article intend to highlight alternative studies and induce conversation. They are the views of the (others) author(s) and do not necessarily represent the views of StickeeBra, and are for informational purposes only, even if and to the extent that it features the advice of physicians and medical practitioners. This article is not, nor is it intended to be, a substitute for professional medical advice, diagnosis or treatment and should not be relied upon for specific medical advice.


Join the fight against Breast Cancer, No one fights Alone!  Wear your Support.
With every purchase of the
Limited Edition Fight Breast Cancer T-Shirt,
$3 will be donated  to KAB ( Keep A Breast Foundation ) to support their cause! 
Follow them on Facebook! 
https://www.facebook.com/KeepABreast/

The Limited Edition T-Shirts will only be available until 31 Oct 2017. Hurry and get your Limited Edition T-Shirts Now and Join the Fight! 
*** Please take note that TEES are shipped from a different fulfillment center. You would be receiving 2 different parcels if a TEE and a Stickeebra is ordered. Thank you.