Maybe the most efficient way of having no VPL or visible panty lines is to go commando. But if you don't want to go without protection or cover, there are other ways to conceal or vanish your panty lines and rock your outfit.
1. Thick and textured Fabrics
Opt to wear thick and textured fabric pants or clothing to hide the panty lines. Thin clothing is more likely to show panty lines, like silk and other lightweight and slinky fabrics.
2. Printed Fabrics
Camouflage your panty lines with printed fabrics. The busier the print, the better it will be at hiding your panty lines.
3.Layering
A thin pair of tights or pantyhose should smooth out any lines you might have otherwise, and they won't add any bulk to your look. Promise.
4. Old school Half Slip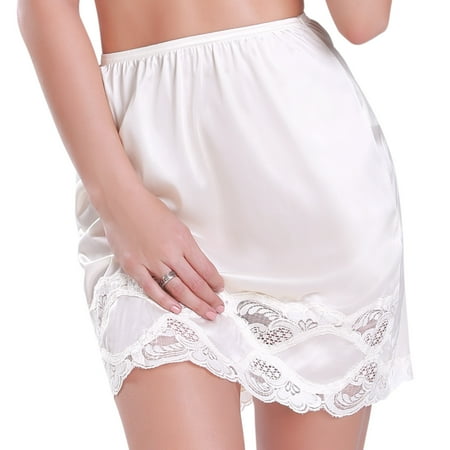 Before putting on your skirt, try putting on the old fashion Half Slip, there's a reason women wear this in the past and even now, this is to hide panty lines to make it more decent looking.
5. Thongs/G-Strings
This type of underwear is designed to avoid panty lines in your outfit. They may not be comfy as you expect, but surely they will not bother the looks of your outfit.
6. Sticker Thongs
They work like counterparts of your sticker bras. It is completely strapless therefore there is nothing to hide. It is best for your tight outfits and long gowns. Wearing sticky panties and bras makes no lines and marks to your outfit and your skin. 
7. Boy shorts
If you are not comfortable with thongs, try boy shorts. They are great because they go right under the curve of the butt cheek instead of cutting across it. A little lace is also good for making the lines less abrupt, thus, less noticeable.
8. Lazer Cut Underwear
The super-thin fabrics used in these kinds of bottoms are more delicate than you might imagine. Once laser-cut underwear begins to crease, roll, or fray around the edges, it's time to replace them. That will probably mean you are replacing your laser-cut lingerie a lot more often than your other underwear, but that's just what you have to do if you want to maintain a smooth look under your clothes.
9. Shape wear
Shapewear is great for creating a smooth line under your clothes but don't torture yourself with anything too tight. It's seriously not worth it.
 Next, Learn more about the connection between your bra and your personality - Connection between your bra and your Personality, You might also be interested with - 10 Inexpensive Stylist Beauty Tricks