Bralette has dawned the new era over the lacy, underwired push up bras. The non-wired, soft and comfortable undergarment has taken over the mall store shelves and even your best friends. I guess it is not just a fashion fad that's making the bralette the new trend.
Women, deliberately avoid the underwire now a days for comfort and health reasons, not to mention the silhouettes in "the athleisure movement" or the athlete trend in fashion.
According to a report by Wall Street Journal, A bra company that caters push up padded bras, noticed that their growth this year is slowing down. Shares of the company went down to 29 percent so far, this year.
This may not seem like much, but it you can observe the shifts of Victoria Secret is making a big effort in new leadership and launching campaigns to market the new Bralette collection.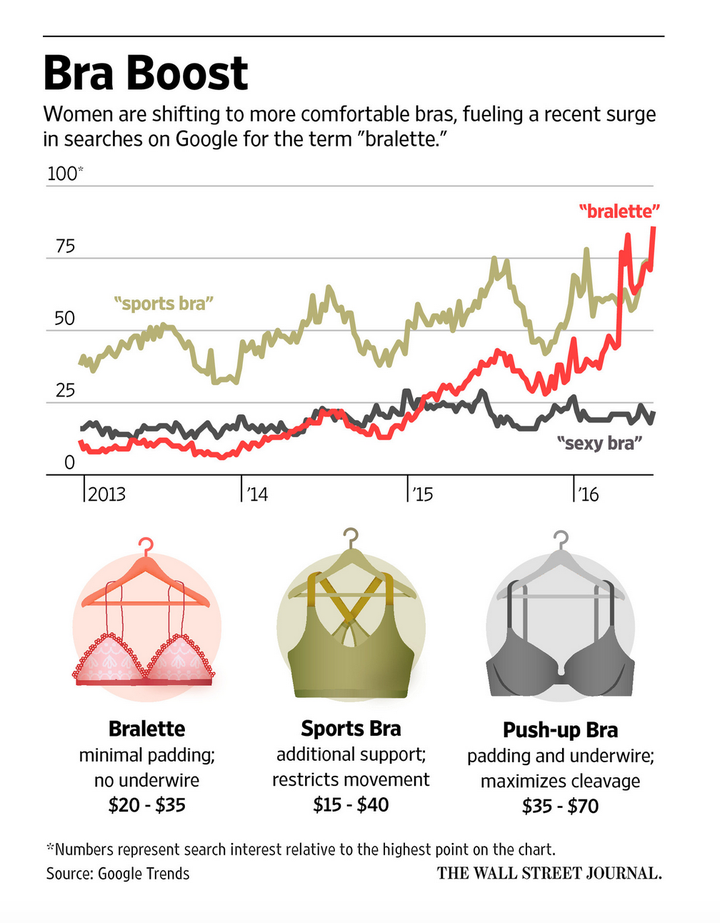 The Lingerie retailers noticed a drop of sales from 24%-15% on push up bras in a single year. Where un-lined, wire-free bralettes are making up a big growth. The bra companies noticed that women overwhelmingly looking for "lightly lined" bras instead of full padded and underwired bras.
This broke the misconception of bralettes being a garment only for children, and that they are not suitable for women with larger bust.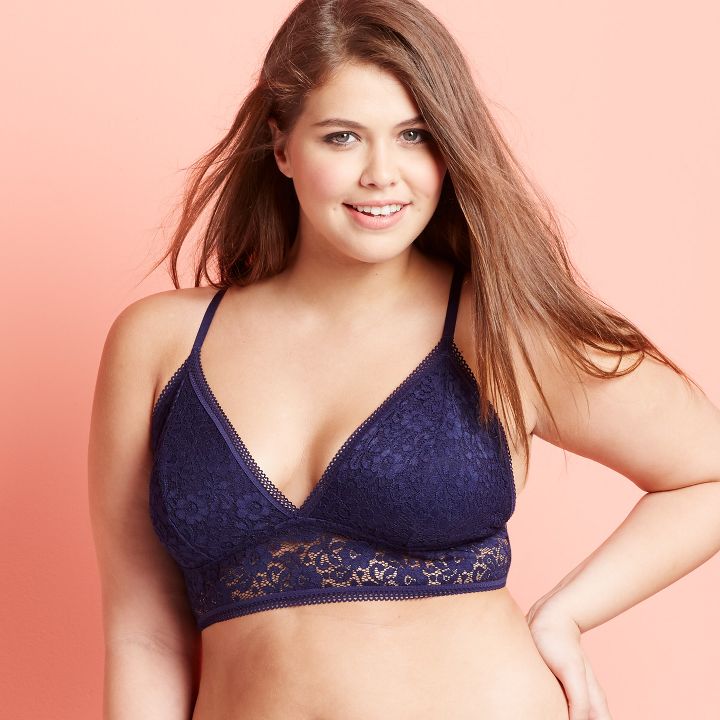 Because of a large variety to choose from, comfort is becoming the first choice. Bralette helps emphasize that comfort doesn't necessarily means that fashion must be compromised. With all the women empowerment movements of today, women start to embrace the acceptance of all body types and of who they are.
Some women would even go all the way and embrace the entirety of womanhood. Going bra-less is yet to be a full scale trend which is more comfortable than bralettes. On the other hand, while bralette satisfies the comfort of your bust, sometimes it needs more than just a cover. Some dress would require you to wear an undergarment to hold up your bust. But some women won't give up comfort over fashion. And that's where the Silicon bras come in. 
Adhesive silicon bras are now trending as well. Just like bralettes, it provides comfort. It takes away all your complaints of your regular push up bras. The painful straps, uncomfortable bands and poking underwires, that's one reason women are shifting now to more comfortable wears. And wait, there's more! Other than being a healthy bra (minus the unhealthy straps) it gives you the versatility of fashion since it still provides the benefits of a regular push up bras with no underwires involved. With its center clasp or laced design it gives you a full control over your cleavage however you want it. 
         ☑️ Comfortable 
☑️ Healthy
 ☑️ Versatile
                      ☑️ Full Control and Lift