Perhaps, summer is too fun for you and haven't controlled yourself with the calorific foods because it's just too good. This may have left you a little bulge in your belly or some back fats. You can try body shapers, but it might be too hot to wear during summer. Since summer isn't over yet and you still need that summer figure. There's no more time to melt it since the party is the next day. You best move is to hide it.
Dressing to disguise the unflattering parts of one's figure can be a challenge. Many women try to hide their body fat under baggy, over-sized clothing, which usually has the opposite effect, making you appear larger. The key is to accentuate your best assets, drawing attention toward your most flattering curves and away from your problem areas.
Avoid waist belts
Waist belts can define your bust and waistline and in case you don't want it to emphasize your waist and bulge. Otherwise if you want to wear them, opt for one than is thin. Thick belts will work the same way horizontal stripes work on your body and create an illusion of an unflattering figure.
Try light layering
Since it is summer, light outfits are breezy. So opt for light fabrics and layer them. Wear a long vest or cape on top of your outfits. Layering is a good way to distract the eyes from your big tummy.
Avoid color blocking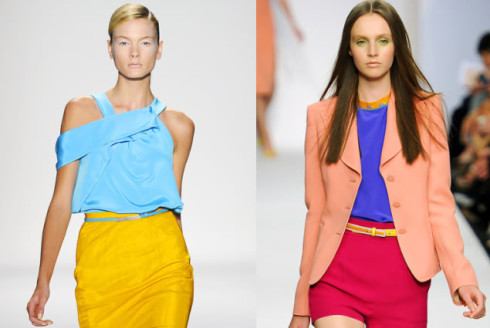 It is a fun way of dressing up with colors for summer and involve paring complementary colors. But to disguise the bulges go for the monochromatic look by wearing tints of the same hue. The monochromatic color scheme will draw the eye up and down, rather than side to side, which works just fine with hiding your bulge.
Long Flowy Tops
Draw away attention from the bulge with a long and flowy summer tops. They are perfect in hiding the tummy because they are designed not to cling with your body and camouflage your tummy.
Empire line dresses
The fit of the empire dress is perfect for summer as it is fitted on the upper half of the body and flows outward from the waist down. The flowing will hide your bulging belly and it is very comfortable to wear during summer.
Try the mid-rise denim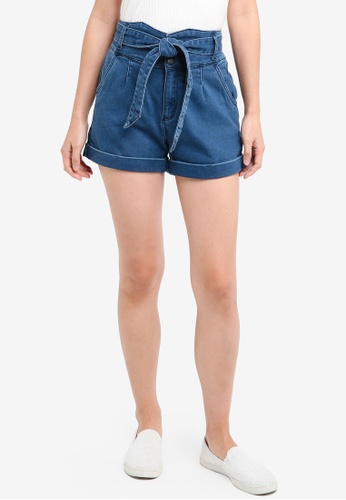 If you like wearing denim, opt for a mid-rise denim shorts as they tuck in your tummy. Wearing mid-rise jeans instead of low-waist denims will avoid unwanted muffin tops created around the waistline.
Pair your skirts right
A high-waisted skirt that flares out will also disguise your belly in the gathers or pleats. So to disguise the belly fat, midi skirt with scooped neck top is a perfect choice. You can also pair a loose top with a pencil skirt.
Next, Learn about the proper way to wear sticker bras - How to Wear Stick On Bras. Also, you may be interested with How to Dress to Make Your Breast Look Smaller