The Pasties can be a great temporary cover for your nips when you want to avoid wearing a bra. Often comes with its own washable and reusable adhesive, sometimes they come with an adhesive tape or body glue. When wearing adhesive bras or pasties, always test them on your skin first before applying it to your girls and make sure your skin is clean and free from powder or oil before you wear them.
Opting for the Pasties is a discreet way of going braless in public not only helps you to hide your nipples but also will avoid nipple sores from rubbing from your shirt. Going braless will eliminate headaches, shoulder pain caused by the contraption. Besides, breasts are not made to be bounded.
 Going braless can also be beneficial for women, letting your breast hang will eventually get used to it. According to a 15 year study, women who went braless had 7mm lift every year they went braless.
So if you are convinced and want to try out the pasties, here are some things you need to know.
Finding the Right Pasties for You
Nude color Pasties
If your clothes are particularly loose or sheer and you don't plan on wearing a bra, the nude-colored pasties will be the least conspicuous. If your clothes are slightly see-through or slip out of place, it will be less obvious.
Silicone Pasties
These will be thicker and less visible through light fabrics. Paper or fabric pasties often create more visible outlines through thin fabrics than silicone pasties. These are usually available in lingerie shops and large department stores.
Fabric Pasties
If you are not worried about the shape of your pasties being visible through your clothing, fabric pasties stay on better than reusable silicone ones. They look better on your breast which look like a bra material.
Avoid Heavy Pasties
The heavier they are the stronger the adhesive it will require. So if you need it for the usual wear, opt for the lightweight pasties and not the heavy ones with tassels and sequence unless you need it for a costume.
Test Out Pasties 
Even if your pasties seem to fit well and stay in place easily, it's a good idea to wait a few hours and see if the adhesive lasts before wearing them out. If you can move around comfortably after an hour or two without feeling like your pasties have shifted or might be falling off, you can most likely be confident that they'll stay put when you go out.
Safely Applying Pasties
Read the instructions
Many pasties come with their own adhesive, while some attach by suction or require a separate adhesive. Look at the packaging of your pasties or any instructions included to see how they should be applied.
Use double-sided fabric Tape
If you are opting for the heavy pasties, you will need extra support from a double sided tape. Some pasties come with its own adhesive and strong enough to stay all day.
Make sure your skin is clean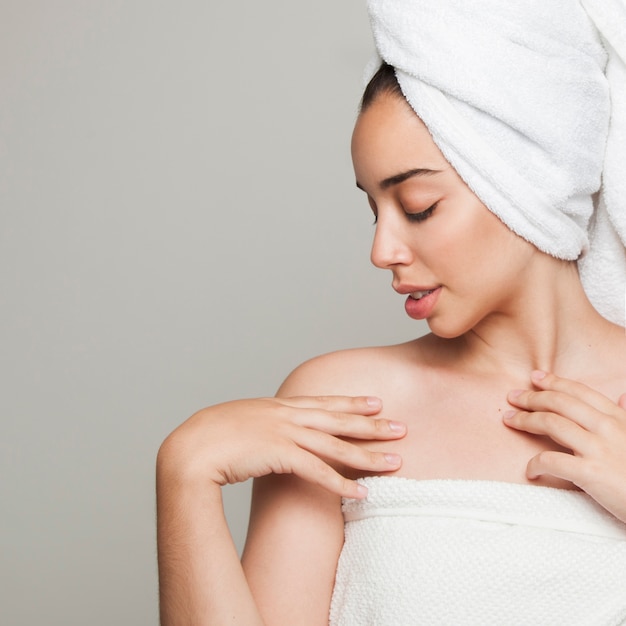 When applying Stick on Pasties, make sure your skin is clean, free from lotion, powder, oil or moisturizers for the adhesive to stick better to your skin. It is advisable to apply pasties after taking a shower and drying off.
Stick to the outer edges
Keep the entire Pasties ticked on from the center to the edge to make sure there no part of it to start it to peal it off.
Hold the pasties in place for a few seconds
Many types of adhesive take a few seconds to bond to both surfaces. For extra security, make sure your pasties are placed where you want them and then hold them on tightly for a few seconds to make sure they stick.
Clean any adhesive off
Since it's adhesive it may things may stick to it so make sure to always clean it after use and store it in its protective plastic all the time while being unused.
 Next, Learn more about Do's and Don'ts of Stickeebra - How To Make Your Stickeebra Actually Stick! Also you may like - 10 Signs You're Wearing The Wrong Size Bra