So you decided to go braless but dread the judgement of other people. It doesn't matter if you are fitted with a perfect bra, when you always want to take off that bra and let your girls breathe at the end of the day.
Unfortunately, we belong to a society where bras are a must and that wearing no bras seems like a mortal sin. On the other hand, bras where on a bad spot after researchers linked bras to health problems. A French study also claims that wearing bras can promote premature breast sagging.
According to the research, when the breast is suspended for a long period of time, it loses its natural strength to carry its weight. Also, the study concluded that women gained 7mm lift every year they did not wear a bra.
So, if you are turned between going braless and being judged or in doubt about health problems that it can cause you, then here are ways you can go braless and still look like you are wearing one.
Band Aid
Band Aid can stick to your skin and can be used to cover things.  One of which can be used to cover your nipples and discreetly go braless.
Built in Padding
Some tops come with built-in padding, much like a swimsuit top so you don't have to wear those tight bras and just go braless. The pad evens out your bust and hides your protruding nipples.
Nipple Pasties
Works like band aid but is intentionally made for nipples.  Reusable adhesive silicon pasties to seamlessly cover the nipples, so you can wear anything while going braless.
Layer Up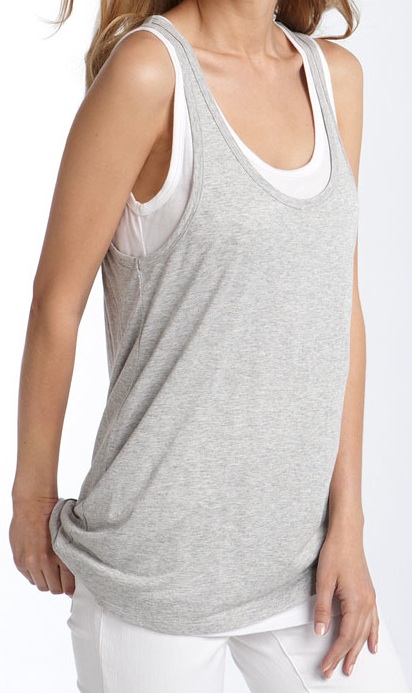 With multiple layers of tops can lessen or diminish the bulge and provide some support without feeling totally trapped.
Wear Ruffles
Ruffles can camouflage your nipple  and covering it all the time. They are awesome while your nipples can go on stealth mode under the ruffles.
Wear Sweatshirts
When going on a short errand, wear a sweatshirt over your tank tops. The thick and loose material will let you feel comfortable concealing your breast and nipples.
Use a Shawl or Scarf
If you are in an office where the AC makes you feel like you are sitting in a snow-clad area, a nipple erection is inevitable. A shawl or a scarf is the best thing that can come to your rescue in such situations.
Use a jacket 
What more can you do best to hide those erect nipples. Wearing a jacket or a shrug saves you from this mess and adds a zing to your outfit. You end up making a fashion statement in the bargain.
Next, learn more about