When you open your lingerie drawers, you love to view of different colors and accents of your lingerie. You'll be happy and enjoy them when they are well organized like precious collections. They deserve to be well handled, because they are for your precious and delicate parts. Here are simple tips to organize your lingerie.
#1: Throw Away the Unnecessary
You have that favorite bra which you always pick up most days and have finally worn out, but you still love to wear it even when the underwire has already stabbed you. Let it go. There is some underwear you purchase for an event that even when you didn't feel comfortable with it you still bought it for that event, now, you never took it out from the drawer for years. Let it go. If your skirt blew up with the wind, would you be wearing something that you wouldn't want people to see? If so, throw it away. Once you weed out the undesirables, you can begin to organize your drawer with ease.
#2: Invest in a Chest
If your drawer is not big enough for your undergarments, look for an affordable lingerie chest to organize them. Just like any collections, you want to put them in a very nice box. You can also use them as an accent in your room. Who knows what you kept in those, your inner secrets.
#3: Fold em Properly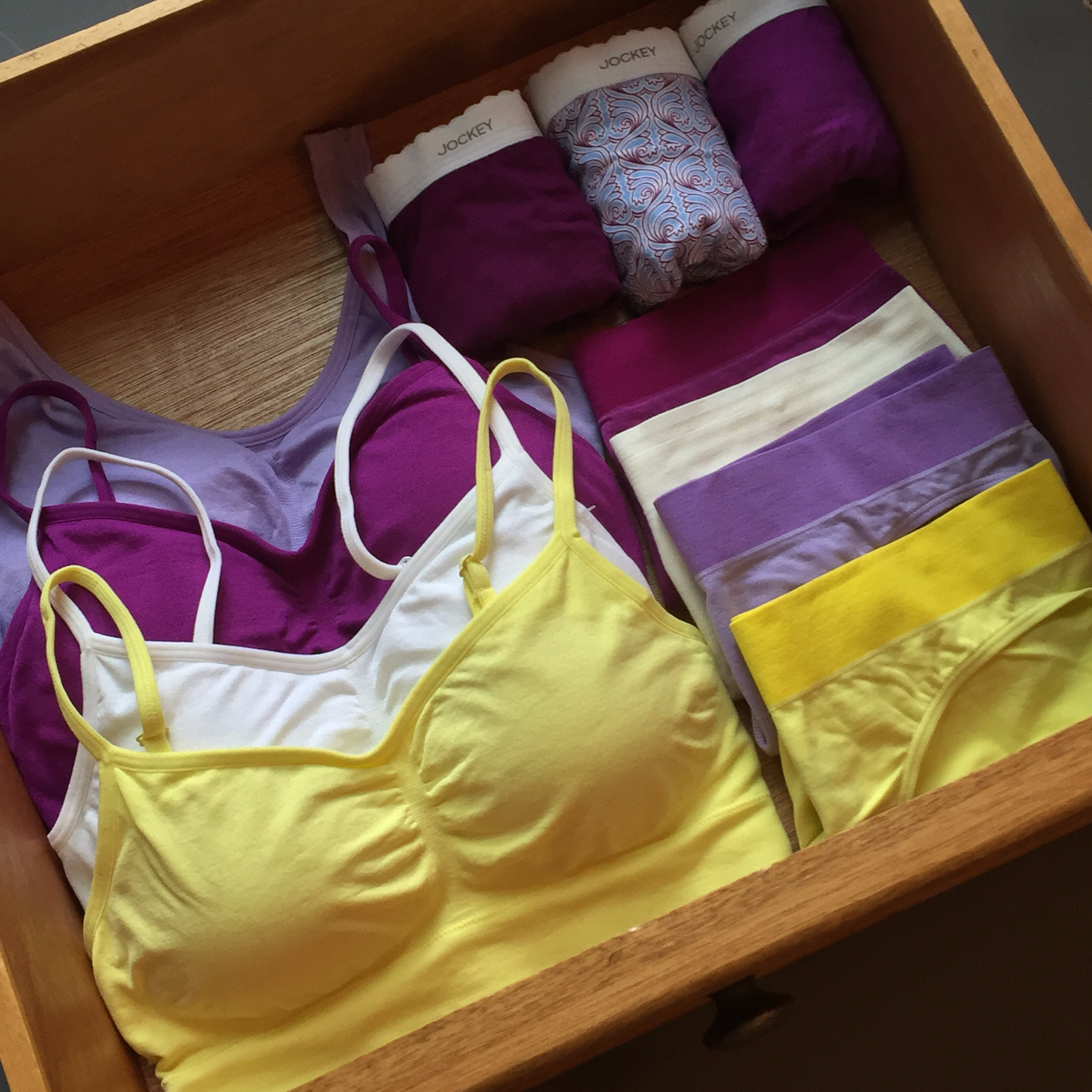 Most of us, after washing them, we just throw it in the drawer and look like a mess. We don't care if it's properly arranged. But Folding them will make your drawer look neat and organized and it will not be hard to find your underwear that you plan to wear on that day. It will also save space and will not look like someone's nest. For underwear, take one side and fold it in, take the other side and fold it in, then fold the bottom in, and poof! Simply folded underwear that isn't overflowing out of your drawer.
#4: Basket Organizer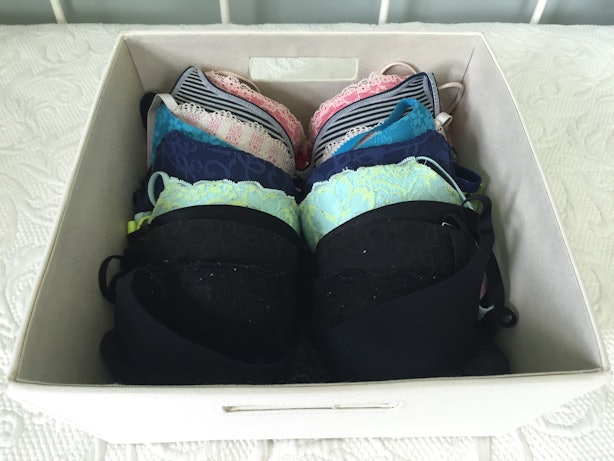 If you have a big drawer, you can insert some nifty little boxes to segregate your underwear and bras. You can get colorful ones or just one single color, either buy from retail stores or you DIY some card boards.
#5: Hang Em' up!
 If you like to show off or not ashamed or your Lingerie, you can hang them with a hanging closet. It keeps them from being squashed in drawers and mangled. You can also use this to showcase your expensive lingerie's like an expensive Victoria's Secret undies.
Organizing your lingerie isn't as hard as you thought it was, is it? All it takes is a few minutes of your time, the willpower to throw some of your older stuff away and possibly some cardboard.
 Next, Learn how to hack your lingerie with these plunging neckline tricks -  5 No Fail Lingerie Hacks for Plunging Neck Lines. You may also like  15 Creative Life Hacks You'd Never Think Of in your lifetime.