A bra is considered by women as an essential piece of wear that defines her personality and adds elegance to your style. It provides women the support to give them self-assurance as she moves. It is important for women to have the awareness about the different types of bras, which not only is beneficial for the physical well-being of the breast but also impacts a great deal on the outlook of the outfit.
A bra's structure greatly impacts on the functions of providing support and coverage to the breast. That is why it is important to know the basic anatomy and the underlying features of the bra. Other than the aesthetic of the bra, it is important to consider the health of normal breast too. Knowing what fits you right to prevent exposure of the breast to external injuries and consequent pathologies. Each bra type is suited for its unique purpose, therefore it is good to learn about the different bra types so that we know when to use and for a good specific purpose you intend for wearing it.
1. Full Support Bra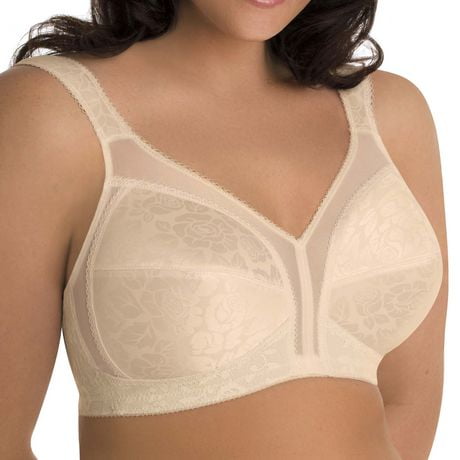 The most comment bra that is available in the market. It provides the traditional support and sustainability to your breast and ideally covers it. This covers any crease or folds and gives a smooth contour to the body and the outfit all at the same time. This type of bra is recommended for women with heavy and larger than usual size breast. It can be worn under formal dresses. Best for East West and Bell shaped breast.
2. Underwire Bra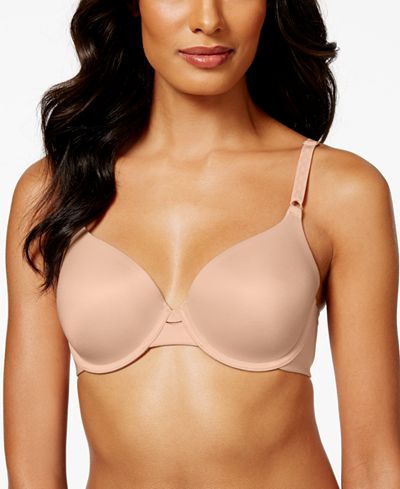 If you need a bra to provide maximum support to your breast and keep them positioned firmly in place. It is aided with a built-in wore that increases its durability in providing strength and support. It is recommended for female with large breasts. If you are need some oomph to your cleavage this can be a good choice. Make sure to get the right fit, because the underwire may hurt.
 3. Backless Bra
 Best type of bra if you want to wear backless blouse or dresses and don't want to have any bra showing on your back. This may have a very low back strap or no back strap at all. You can flaunt any sexy backless outfit on these.
4. Balconette/Demi Bra
This bra helps in giving a firm shape to the breast and create a significant impact on the outfit's final look. Usually they are paired with outfits with low neckline to showcase the form of the breast that are perfectly positioned firmly in place. Women with big or small breast may use them as it can be worn under low neck lines or low-cut tops.
This bra completely has no straps and bands but only have cups that stick to your breast. It is best for women with small to medium bras but also works with women with triple D cups. Just get the right cup size and it should be perfect. It is less bulky and versatile as you don't need to adjust straps, all you need to do is to get the right cup and you're good to go. It may not replace all the bra types, like the gym bra or sports bra, but it can be very useful to most of your day. No straps, therefore no strap marks, no back pains, comfortable and provides the same lift that your regular bras provide.
6. Bandeau Bra
This type of bra is for women who started putting bras on. It is not a complex type and is very easy to use. It simply covers and envelopes around the breast therefore it does not provide much support.  Women with small breast can use bandeau for a reason of covering breast for off shoulder attire or summer wear.
7. Lace Bra
Lace bras look super sexy and alluring and women love wearing it. Out of all bra types, lacy bras are greatly sensual and seductive. It is available in numerous designs to choose from and is a must have for all the ladies out there.
8. Front Closure Bra
Front closure bra is a regular bra that does not have hooks in the back but instead in front. This is beast if you wear tight  outfits which prevents any crease or folds. The hooks in the front provides better grip and makes the breast position more firmly. It's recommended for women with larger, heavier, round breast.
 9. Bridal Bra/Corset
As the name goes, it is designed for the brides, it is an ideal as an inner wear since they do not only provide support but also make it easy for the bride to put on heavy wedding dresses. It gives your body the required flow and shape and cut down extra upper body fat and tones down the appearance of the body.
10. Convertible/Multiway Bra
It is a type of bras that allows us to adjust according to our needs. The fitting of the garment can be altered as per our desire and the demand of the dress. It is provided with straps which can be easily removed and added on when required. It is a popular type in the market and is used widely. It can be worn under any dress.
11. Longline Bra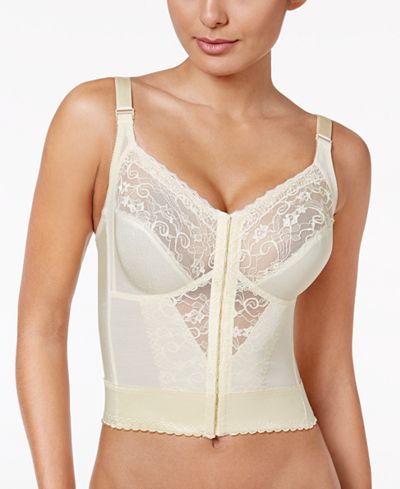 Longline bra gives great support to the breasts because it extends from the breasts all the way to the hip. It is good for those women who have problems regarding back because they get the support needed. It works great when worn under strapless dresses because it accentuates the beauty of the dress.
12. Mastectomy Bra
It's a highly specialized type of bra that has been specially designed for females who have undergone breast surgery and removed their breasts. This bra is suitable for holding the prosthetic breasts in place at the same time gives a complete look to the outfit adding to the confidence of the consumer.
13. Maternity Bra
This type of bra has been designed for females who are in the child bearing zone of their life, that is, pregnancy. This garment is stretchable and allows accommodation for the increasing size of the breast during pregnancy. These days the structure of the maternity bras has been modified, they now are available without any under wiring or support to allow the breast to freely expand according to the hormonal changes in pregnancy. The cups provided in allows for maximal coverage of the breasts.
14. Minimizer Bra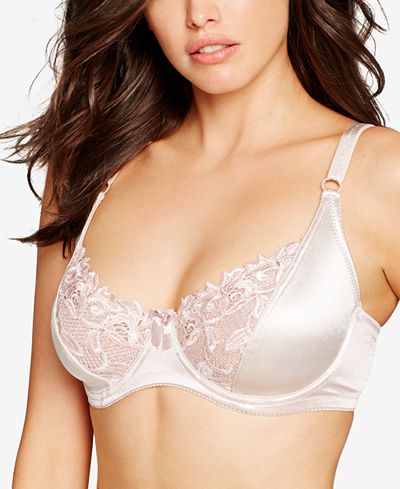 This type of bra has been launched in the market for females with larger than usual breasts. It tones down the bulky breasts and gives an impression to form smaller, firmer breasts. Females with a breasts size of around 34C and plus can easily use for the desired purpose. It is recommended for females who have bulky breast.
15. Padded Bra
As the name already suggests these bras come with extra padding and cushion effect. These are designed for small sized breasts and for females who wish to have bulky appearing breast. These however do not provide support or lift to the breast, a feature that distinguishes them well from the push up bras. It is recommended for females who have small sized breasts and can be worn under outfits with thin fabric and t-shirts.
16. Plunge Bra
Variations in the designing of dresses have brought changes in the types of bras as well. Dresses and outfits that have considerably low neck lines are best complimented by plunge shaped bras that are available as u-plunge bras too. The structure involves a thin center joining piece that connects the cups of either sides and is present low in position. It is recommended for females who have good toned breasts. It can be worn under neckline dresses and gowns.
17. Push-Up Bra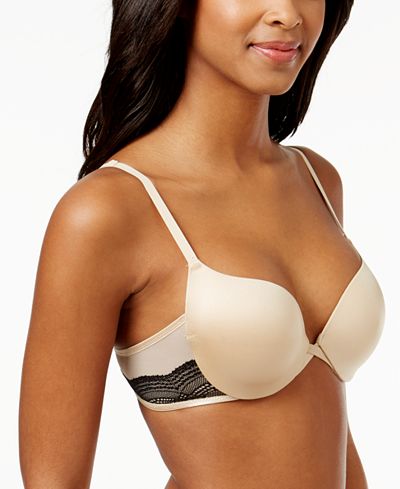 Push up bras can be considered another addition to the sensual and exotic variety of bras available in the market. Their mechanism of lifting the breast includes the presence of a type of foaming gel present within the cups that mechanically lifts up the breasts without actually adding bulk or volume to the breast and hence allows them to appear larger than usual. It is recommended for females with delicate breast and who desire large appearing breasts. It can be worn under deep necklines. It is best for asymmetric, tear drop, side set and round breast shapes.
18. Racer Back Bra/Sports Bra
 This type of bra has been solely designed for the women who are in the field of sports. It not only provides support and strength to the breast but also is designed to allow a wide range of shoulder movements. The straps at the back are positioned adequately for the purpose. Wearing this piece of undergarment all kinds of physical activities can be performed with ease and comfort. It is recommended for females going to gym and active in sports.
19. Soft Cup Bra
The soft cup variety of bras have been carefully designed for regular and casual wear. The interior of the cups have been given slight padding for comfort and cushioning of the breasts, however support is provided with an under band rather an under wiring. It is recommended to be worn under routine wear.
 20. Strapless Bra
The name of the bra gives us a fair enough sense about its structure. This type of bra has no straps or strips to provide the extra grip to the breasts. It simply wraps the breast and the small amount of support is given as under band which can be close either on the front or on the back. It is not very ideal for large sized breast as the support provided by it is insignificant.
21. Triangle Bra
They are also known as bikinis, they do not serve the purpose of providing support or firmness to the breasts neither do they help in lifting the breasts. They simply have the purpose of covering the breast. Their cups have a unique triangle shape which differs them from the rest of the available bras. Most commonly they are used while going to beaches or in pool parties. It is recommended for females with small breasts.
22. Vintage Bra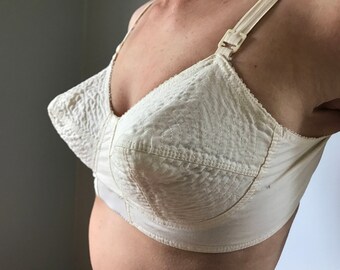 Vintage bra is given the name according to the time period it has stayed for in the market. The advent of these bras took place around the 1940s in the market. They are designed to provide full support and strength. It has an axis which is directed at right angle to the breast resembling a parabolic. It is recommended for females with large breasts.              
Next, learn more about How to Organize your lingerie -  5 Wardrobe Tips To Help You Organize Your Lingerie. You may also like, 19 Simple Health Hacks You Can Use Every Day