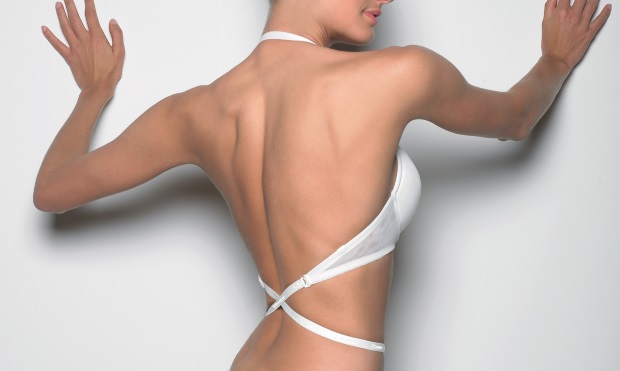 Real talk: The only thing better than finding a bra you like is taking it off at the end of the day. 
Women wear bras as a necessity. But 80% of women wear the wrong size bra. The thing about the breast is it comes in many forms and sizes, not to mention the bearer has its own measurement as well. It has its own dimension. Cup size, band size, and strap measurements, these are the 3 things to consider getting you measured. If you get it wrong, it will hurt. Sometimes, your bra does not play along with your outfit because straps are just all over. If you are still wearing the regular strappy bra, here are some bra hacks that may solve your bra situation.
 1. Hide bra straps using a paper clip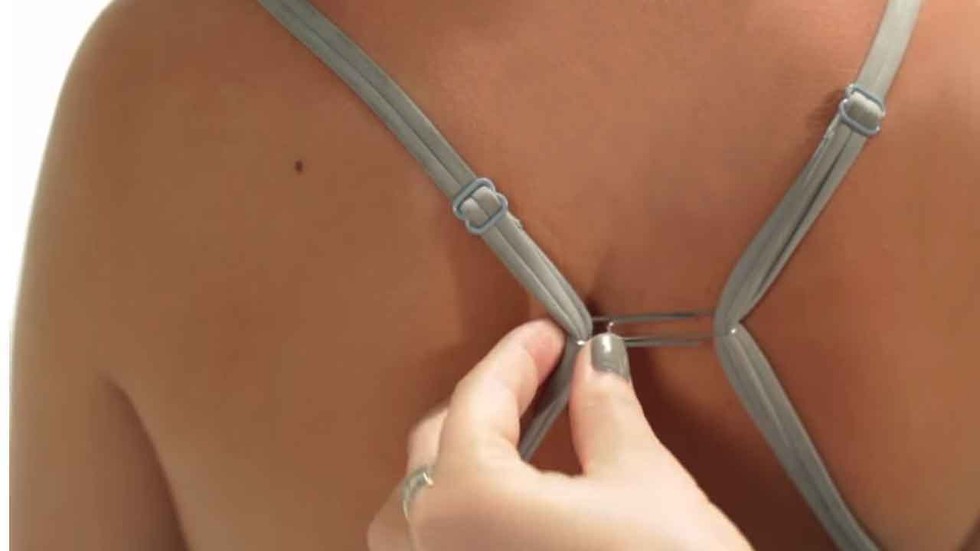 If you are going out on a hot day and you choose to wear a racer back shirt, you don't want any bra straps showing on your shoulders and on your back, especially when they don't match colors. Hide them with by clipping them together in the center.
 2. If your straps are removable, try crisscrossing the straps
You can Lego your bra straps, so they can be hidden from your outfit. You can cross the left strap to the right and the right to the left. You can do it in the front or back which depends on what type of outfit you are wearing.
3. Sew a little tab into a tank to keep bra straps in place.
This does need any fancy sewing skills, the small tap will keep your straps in place. You can do this in any type of dress, so you can work your outfit without any bra straps showing. Others use a double-sided tape if you don't want any sewing on your outfit.
4. Prevent your bras from getting crushed in transit with a CupCase.
Don't just throw in your bras to your drawer or to your luggage or else it will get crushed and deformed. Worse is, it gets in tangled with other things and may ruin your expensive bra.
5. Sew in cheap or old bras into your backless dress
If you are into backless dresses, you don't want any straps showing or else it will ruin your dress and your entire image.  You can try to select cheap bras in your drawer or old bras and remove the straps. Cut it in according to the shape of your dress so it will not show any excess bra material. Sew it in the breast part of your dress as discreet as you can.
6. If you want to cover your neckline a bit but hate the bulk of a camisole, buy one that clips in.
If you are a conservative type and you don't want any cleavage showing, and you have the bulky camisole, you can clip a small piece of cloth to your bra straps across your chest before you put on your shirt. And walah!
7. Keep a strapless bra from falling down by securing it with a convertible strap.
The reason why strapless bras fall off it's because that it has nothing to hold it up. If it's not too tight, then surely, you'll find your strapless bra on your waist. So if you have a convertible bra, you can take the straps and wrap it in along the bra to add more tightness, just make sure you are still able to breath.
8. Bring your sports bra into the shower with you when you're done working out and hand wash it.
It's just sweat and all, so to be able to wash it in the shower to lose the sweat and odor is a great idea. The next time you need a sports bra, you'll have a clean, dry and ready spare.  So you don't have any excuse for today that you can't go to the gym.
9. It sounds crazy, but a (clean) salad spinner will make drying your delicates so much faster.
You can't just squish or squeeze your bra it will ruin the shape and crumple it. The salad spinner will act like your dryer machine and whisk away the water.  Just make sure to identify which is for your bra or for your salad.
10. Store bras on a single hanger to save space and keep them from getting bent out of shape.
If you don't have a drawer for your underwear you can use a clothing hanger and hang it by the center of the bra and not with the straps. It only takes a small space in the hanger, so you can hang more bras at the save space at the same time.
11. Attach hangers to store and display a bunch of bras at once.
Or you can do this.
12. Convert your bra so it sits lower for low-backed garments.
1) Snip off the clasps from an old bra, making sure to leave enough "band" on to attach to the elastic. Bra clasps for the most part are universally sized, but do test out the clasps on the bra you plan on wearing just to be sure.
2) Sew one clasp to the end of an elastic band. Make sure you sew it on securely because there will be tension pulling on the band.
3) Clasp it on one end of your bra, and wrap around your tummy to measure the length you need. You want it to be taut so that the tension pulls the back of bra band down low enough, but not so tight that you're uncomfortable. Cut your elastic to the length you need, then sew on the second clasp. Voila! This will not work on completely back-less items, but is adjustable enough to work on a range of lower-dipping backs.
If you are into back less dresses, and you need something that has no straps showing and will still support your breast like regular bras, the Adhesive bras are the best option.
14. In a pinch, a maxi pad will guard against poking wires.
If for whatever reason you need wires on your bra and you hate it poking you, try sticking a maxi pad on the wires to cover that painful wire. Or get an alternative to push up bras.
15. Learn to fix an underwire that's poking out.
 It's much easier than you think.
Slide the underwire back into place through the ripped opening. And Sew in the whole which the wire is poking. You can use a fabric glue to secure the whole.
16. Test the fit of your bra at home with nothing but your hand.
If you can't fit two fingers under the back strap, it's too tight; if you can fit your whole fist, it's too loose.
17. Strap cushions can keep bras from cutting painfully into your shoulders.
If your shoulders hurt because of the straps digging in, you can use silicone pads if you have access to them or you can try using a maxi pad, cut a small piece and stick it the underside of the strap. Or again you can get less restrictive bras.