Whether you are working by choice or out of necessity – every working mom needs to do the right thing for her and for her family. While no one can say they have mastered the craft of juggling their careers, motherhood and everything in between, they believe they can learn from each other, one learning or mistake at a time.
Tips for Staying Organized
Get a good planner
 Planning is always the key, from making a To-Do's List and lists of meetings and task, which includes the kids and your husband's schedule. Today there are apps that provide a shared calendar so planning and scheduling in the family can easily be synchronized. To planning out meals for a week, your kid's school presentation etc..
Make dinner the night before
 It's always good to stay ahead, Making dinner takes a lot of time, therefore staying ahead saves time. Before the day ends, you still have time to make dinner for the next day. Tomorrow, you won't hurry home to make time for dinner. All you need to do is reheat them and dinner is ready.
Have a back up
It's hard to be single mother, that's why you need to have a backup. A friend, neighbor or family. Just in case or for emergency situations you have someone to call for help. When kids get sick, you need someone to watch over them while you need to take care of other stuff.
Tips for Conquering the Guilt
Present some ground rules at work
When our kids are disappointed by their mom's cause they are just too busy. Telling your boss that you need to make it to all school functions, no matter what. Making it clear that your family is a priority from the start can help open up conversations down the road.
Don't go to the mall/park at lunch
Getting out of the office for lunch may be a welcome treat, seeing those stay-at-home/on-maternity-leave-moms enjoying their days with the kids just adds to her working mom guilt.
Focus on the positive
No matter how many hours you put in at the office, chances are you're plagued with guilt. Accept the fact that your children still recognize you as their mother and love you as such. You can take part in assuring the family supports you in this as well.
Tips for Staying Sane
Turn to other working moms
Having a few network of working moms is helpful having people who understand your situation can be a great source of sanity. They can give you advices, tips and tricks and if you loaded, they can lend a hand.
Be flexible 
Sometimes things happen unexpectedly out of plan, but always be prepared to ditch your plan and go with the flow. Being flexible can lessen your stress out.
Slow down
Take an extra five minutes to pick up a latte or call a friend. Like many working mothers, she struggles with being a workaholic, so even something as small as a longer shower helps her feel recharged.
Tips for Maintaining Relationships
Give Gratitude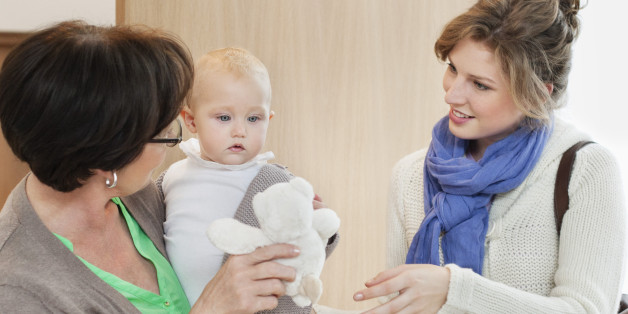 Thanking the people you depend on is crucial. If you have a nanny or baby sitter always thank them and appreciate their time. Accept help from family members with a smile and find special ways to thank them specially the people who help around the house.
Check in on your kids
When you are away from your kids for a business trip, always check on your kids. It can be a call or sending a text or email. Not only will brighten their day but it makes them feel connected to you.
Make some memories
Always find time to spend special times with them like a surprise vacation at least once in a quarter. Spend a weekend with the kinds and rekindle relationship and makes some fun memories. 
Next, Learn more about Health benefits that you get from having strong relationships - here are  The health benefits of strong relationships.  
Also you may like  - 20 Interesting Things You Didn't Know About Lingerie