Every dress demands a different bra to wear underneath. There are some dresses that have plunging necklines or back, therefore you have to wear a special kind of bra or modify it to suit your outfit.
The assortment of right bra and accessory is very important as the wrong bra can take all the grace away. It can even make you look dishonorable. You can choose to prevent any wardrobe malfunctions with fashion tapes, nipple covers, clear straps and converters. Here are some bra modifiers and accessories that can help you avoid the mishaps.
1. Nipple Covers
Some bras come with a softer material which gives you more comfort. Regrettably, there is lesser nipple fortification and may not be able to avoid the nipple to show. If you have no option of thicker bra molding, you can use a nipple cover which sticks to your breast and cover your nipples. So you can ease your mind and keep your comfort with the bra you choose to wear.
2. Converter Straps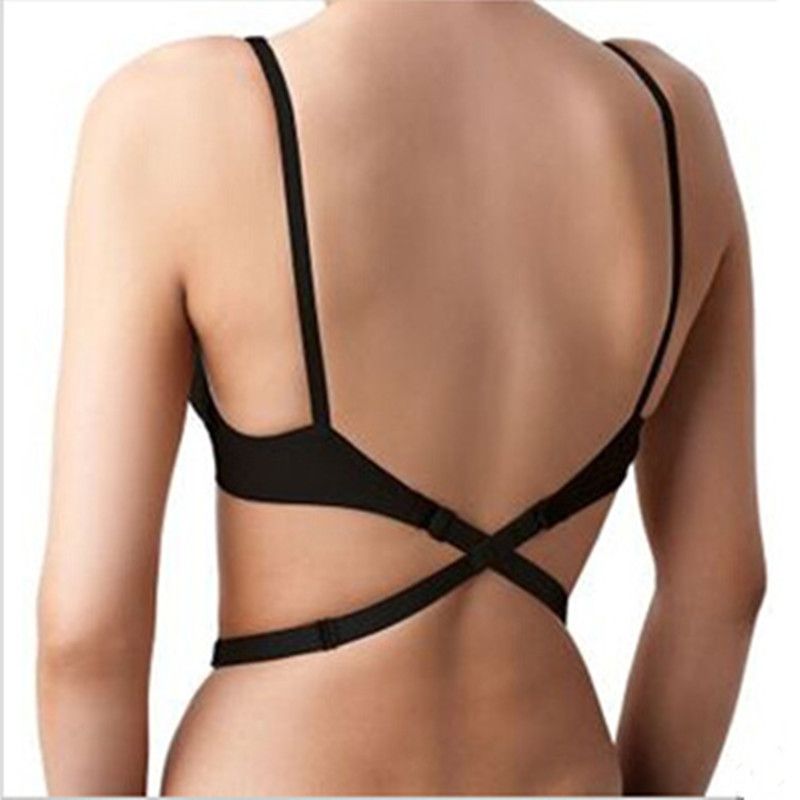 Dresses with lower back definitely steal all the attention, but a bra strap may steal that gorgeous back. By using your regular bra you can drive the bands lower so it won't show. This will transform your usual bra into your comfy low cut bra. It comes with strap adjusters. It is invisible underneath your much loved tops and frocks. The strap is highly elastic and is available in various colors and adjustable sizes.
3. Bra fillers
If you want bustier look, these chicken cutlets can give extra oomph to your breast. Place these fillers on your bra cups so it can raise your breast up by filling in the bottom part of the cups with these fillers. Now you can show off a little cleavage which is quite fashionable these days and whip all the attention with the extra bulge. 
4. Lingerie Laundry Bag
Taking care of your lingerie is the first step of avoiding problems. By taking care of them and washing them properly to avoid any damage, can help your bra do its job perfectly while you wear them. A laundry bag, can help your bra keep its delicate beauty and keep the straps from stretching out. If you don't take care of your bras, they may lose their shape, or stretch out the straps, get ripped and destroy its color and end up a bad mess on you.
5. Racer back Bra Converter
If your activity requires you to wear a racer back, you got to think quickly and hide the straps. Using your regular bra, use a bra racer back bra converter or a paperclip to bring both straps together from the back and hide them. It is a very economical and practical to use turning a regular inner wear into a racer-back which requires no exquisite tapestry skills.
6. Bra Strap Extenders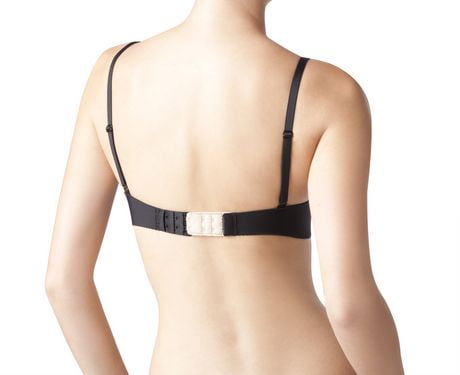 If you feel that you gained extra weight and it seems your bra today is feeling too tight, a bra extender can be very useful to loosen the band a little. The straps digging into the back can make your worthy dress look awful. If your cup size of the bra hasn't changed there is a brilliant way by which you use it more comfortably.
7.Transparent Bra Straps
It may be possible that you might get conscious or worried with your strapless bra that it might fall. But your outfit still requires a strapless bra, so enter the invisible strap. It's transparent and not as catchy as visible straps. Just make sure, don't wear it too tight as it may dig into your shoulders and may look weird but all in all, it works.
8. Double Sided Tape
Most of the women are afraid of bra straps falling and slipping. The double sided tape takes a big role in keeping it in place. You can also keep your outfit's neckline in place and in case you reach down on something or make drastic moves it prevents from showing your breast from prying eyes. Do not trouble yourself in sewing in the gap or using a safety pin. Just use this miraculous tape and you are done!
9. Silicon Strap Cushions
For very heavy busted women shoulder pains due to tight straps are a very common issue. Use silicon gel pads on your bra straps to make them more comfortable. They also keep your bra straps in place and keep it from falling and avoid mishaps and embarrassing moments.
10. Clip on Camisole
How many times did you change your tops just because they showed a lot of cleavage and you didn't want to wear those bulky camisoles? The designers have got a solution to this problem with the wonderful camisole cover ups that work fine in such a die-hard situation. These come in a variety of colors too.
11. Sticker bras
This may not be an accessory, but if you want more support under your bandeau, this helps your girls keep their breast supported, in shape and perky since a bandeau does not have enough support.
Next, Learn more about Bra sizes and if you are wearing a wrong one - 10 Signs You're Wearing The Wrong Size Bra. Also you may like - 5 Wardrobe Tips To Help You Organize Your Lingerie