Bad days happen and you should be ready. Packed with this tricks and you can never go wrong. These tricks are tried and tested, therefore you have to know this.
1. FALLING/SHOWING BRA STRAPS
Strapless bras are often uncomfortable and ill-fitting. Sometimes we are in a situation where are straps keep falling and showing if you are wearing sleeveless shirts. This is not something new, I guess. But every girl should know this trick! By using a bra clip, or a butterfly paperclip this will hold them and keep them from falling and showing. Or yet just use a Sticky Bra, it lifts like regular bras, with no straps.
2. TIGHT PANT BUTTONING
If you are between sizes, newly pregnant, postpartum, having cramps, or are simply bloated, this tip is a lifesaver! Use a hair elastic that closely matches the color of your pants and loop it around your button. Thread the hair elastic through the buttonhole. Loop the elastic back over the button and secure. This will ensure that your pants stay closed but will give you the extra inch you might need when pregnant/bloated/between sizes.
3. CAMEL TOE HACK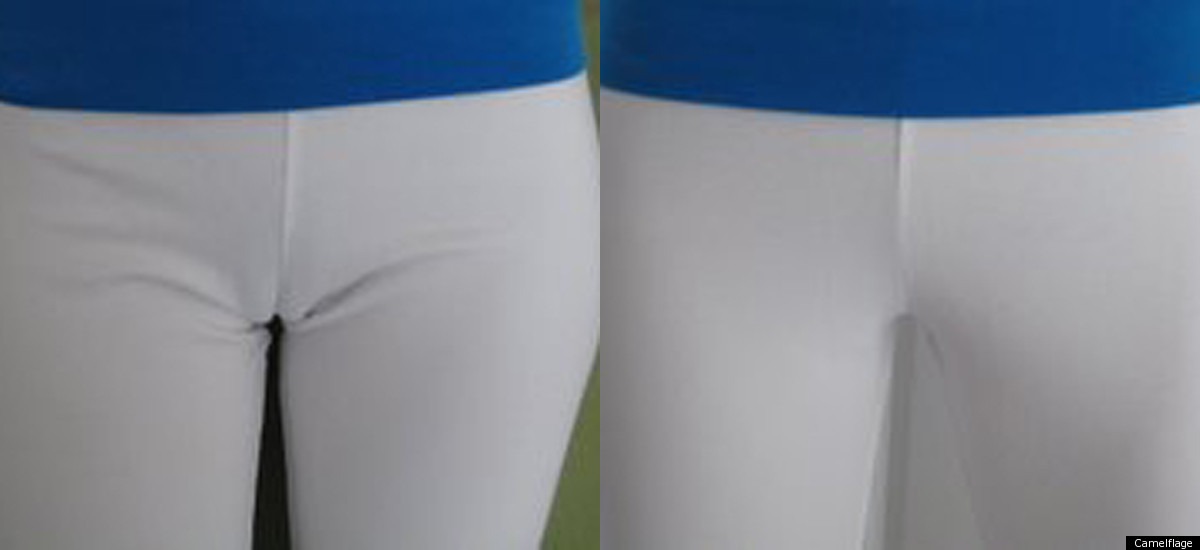 Thin pants, leggings, and workout attire can ride-up and cause unwanted cleavage often referred to as "camel toe".Measure the inseam of your shorts from one leg to the other.Put a piece of STIFFENED felt that length and four inches wide Sew to the hem of the shorts. See how the short's crotch seam is above my felt.  Trim edges of felt into curves so they are not pointy. Voila no more Camel Toes
4. POKEY UNDERWIRE BRA
We've all been there! Your underwire pokes through the fabric and stabs you in the chest. Layer a Moleskin material over the protruding underwire and stitch It or glue it. The layer will serve as a pad to the wire. Or again, a Sticky Bra is much painless.
5. REMOVE DEO STAINS
Deodorant stains ruining your look? Don't change your shirt just yet! To eliminate the white with just a few swipes, Flip your shirt up so that you find the inside of the shirt. Using the inside part of the shirt, gently rub the deodorant away.
6. ZIP UP YOUR DRESS
Zip up a dress by yourself with ease with this easy hack! All you need is a ribbon and/or clothespin. Depending on the zipper style, if it has a hole, use a paper clip to hook the zipper and with a string or ribbon attached to it, you can pull it up to close it. If the zipper does not have any hole, try to clip it with a clothespin.  
7. SHIRT GAP TAPE
Blouses that gap between buttons can be tamed with double sided tape! You can use permanent double-sided tape or for a better grip. Removable double-sided tape will NOT hold. Simply place the tape in between the buttons wherever you experience a gap. Just be sure to remove the tape before throwing your garment in the washer and dryer.
8. SWEATER PILL RAZOR HACK
Any pills on flat clothing can easily be removed with a disposable razor. Lay your garment on a flat surface and using a disposable razor simply shave the pills right off! I don't recommend this technique on sweaters, but it works great on sweatshirts and other tight knits.
9. NO TIGHT RUNNER 
Sure, tights aren't that expensive, but we hate spending any money on something that will surely be ruined by a snag after one use. Simply spray your tights with a light coat of hairspray. This bonds the fibers together, making your tights less likely to get runs or snags.
10. LOOSE ZIPPERS
Your favorite pair of pants has a "lazy" zipper that keeps falling down. The Solution is to place a key ring and zip up and place the ring on the button before you fasten it to conceal the ring. 
Next, Learn about how to avoid bra embarrassment in the public. Read more about   7 Bra blooper You Never Have to Endure Again
Also, you may like Girly Hacks which 16 women revealed for you to try out.